The Perfectus Biomed team will be at the Orthopaedic Research Society Meeting (ORS) in Austin, Texas. The conference is being held at the Austin Convention Centre between the 2nd – 5th February, 2019.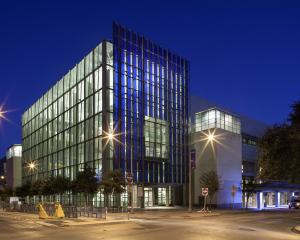 About the Orthopaedic Research Society Meeting
The ORS promotes, develops and supports research in surgery, musculoskeletal diseases and related disciplines. Their aim is to provide a forum for dissemination of knowledge within the field.
The ORS Annual Meeting provides numerous opportunities to learn about the latest research discoveries and technological advances. The meeting provides the chance to participate in career development programs as well as networking opportunities with engineers, orthopeadic surgeons, biologists, veterinarians and clinicians.
Below is a list of scientific workshops that will be ran throughout the event:
Plasticity of cell fate in musculoskeletal tissues
The microbiome and musculoskeletal disease
Animal models of comorbidities in fracture-healing research
Treating Osteoarthritis by targeting bone cartilage crosstalk
Updates in multi-disciplinary approaches for stem-cell based cartilage regeneration
The role of macrophages and immune cells in the progression of Osteoarthritis
Ex Vivo explant models: unique insights offered by studying disease in a dish
Reproducibility in modeling and simulation of the knee: academic, regulatory and industry perspectives
To find out more about the conference, please visit the Orthopaedic Research Society's website.
Please contact us if you would like to arrange a meeting prior to attending the conference to discuss our services. The Perfectus Biomed team look forward to seeing you there!